Stage 4 of the 2018 Dakar Rally was anything but easy as participants struggled with maintaining pace against hidden waypoints and tricky terrain as part of the 330 km special stage around San Juan De Marcona in Peru. Indian riders Aravind KP and CS Santosh showed progress but the former struggled to maintain pace and completed the stage in 44th position. Meanwhile, Hero's CS Santosh recovered well after the fuel cap blunder yesterday but was slowed down by a crash. Nevertheless, the Indian rider is still in contention and completed the day in 56th place overall.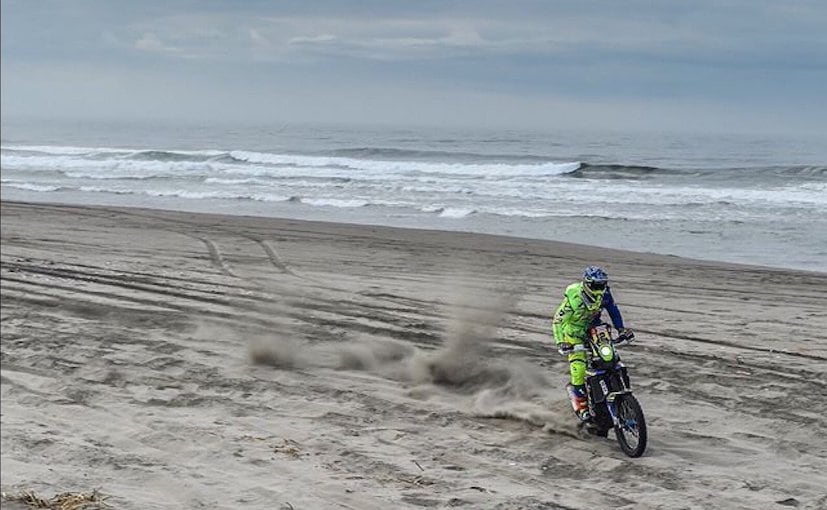 Despite dropping to 44th, Aravind's overall rankings did not see a major drop and the rider qualified 33rd, four places down from yesterday. Meanwhile, teammate Joan Pedrero of Sherco TVS continued to show progress and completed the stage in 17th place. He currently leads the overall standings between the two Indian teams.
At the Hero camp, Oriol Mena leads the way and completed the stage at 33 position after losing his way finding a waypoint, which now places him 24th in overall standings. Things were looking up for CS Santosh as well, who lost a significant one hour in Stage 3 after the fuel cap on his rear tank wasn't fitted properly, and led to his bike run out of fuel, 30 km short from the final checkpoint.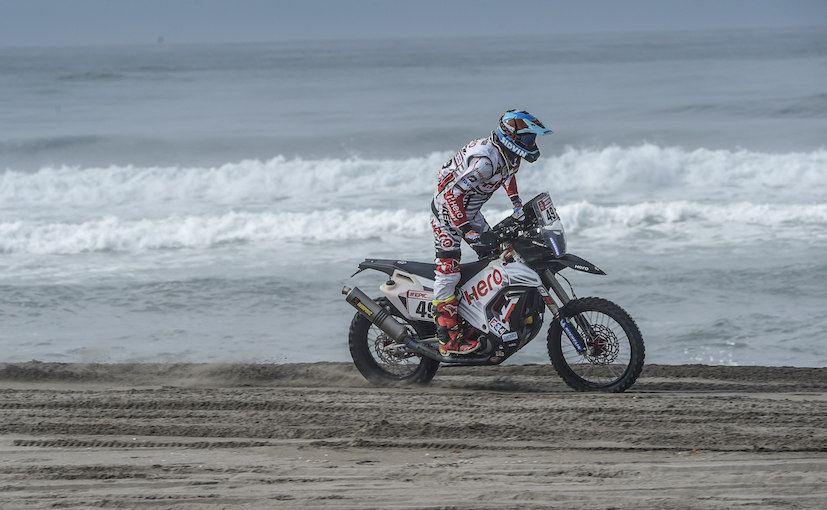 Santosh, however, was riding hard through stage 4, making up for the lost places but a crash slowed him down; albeit briefly in the second part of the stage. The Indian rider gained 40 positions on his overnight ranking of 98 and completed the day in 56th place (stage and overall).
Speaking about Stage 4, CS Santosh said, "We started the stage today on the beach. I knew it was going to be a tough day because I was starting with a lot of riders in front of me. I tried to push myself hard and did all I could and so I managed to cross a lot of riders. Dune section was really long and difficult but I managed that well. Towards the end I had a massive crash because of a rock hidden inside a fesh-fesh, but I am ok and the bike is ok so we live to fight another day."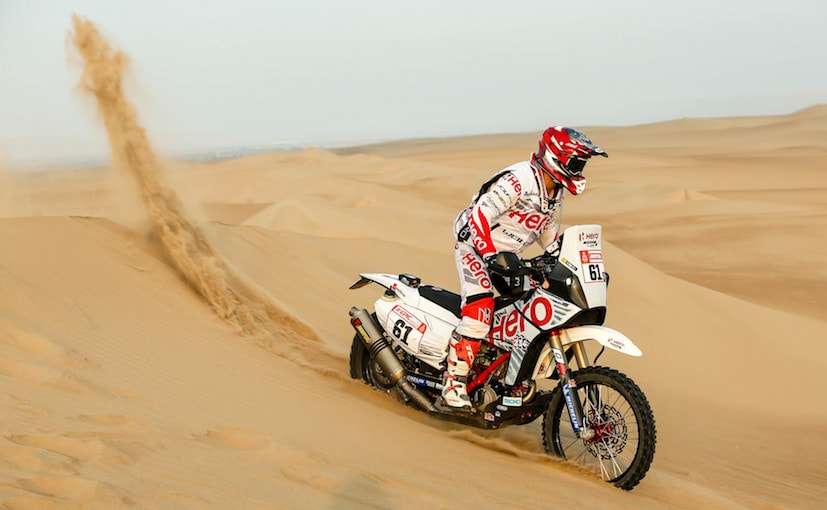 Stage 4 offered a varied landscape with the rally starting on the beach and continued to the sand dunes for a total of 100 km, one of the longest sandy section ever in the history of Dakar.
The next stage will see the rally move to Arequipa where participants will be tackling the sands of Tanaka, followed by about a 30 km km stretch of mountain dune sections. It will also be the longest stage yet with 774 km to cover including the liaison.
For the latest auto news and reviews, follow CarAndBike on Twitter, Facebook, and subscribe to our YouTube channel.